I had an early dinner meeting recently with Ruth Gatling, the new Mid-Atlantic Bureau Chief for The National Networker. Ruth owns a company which provides administrative work flow consulting and general back office services for small businesses and independent professionals. Not surprisingly, she has used networking to build her business, primarily through BNI and the New Jersey Association of Women Business Owners.



As part of her new "beat" as a reporter, Ruth is interested in learning much more about the professional networking communities in Philadelphia, and she had found my directory of Philadelphia networking groups to be a great tool for her own networking. I love to hear that. I started the directory because I needed it, and I thought other people would need it, too.

I told Ruth -- and I tell you now also -- that giving back to the community is a great way to network. Sure, there are lots of altruistic benefits to volunteer work, but this is a blog about networking, so here's why volunteering is great for networking:



It gets you out of yourself. Most of us spend our time worrying about ourselves and our own needs. Guess what? The best networking is not about you. It is about others, how you can help others, and how you can build a long-term and trusting relationship with them. Stop thinking about yourself.


It gets you involved in something that's larger than yourself. Here we get back to what I call Networking with Ideas. Ideas can change the world. Yes, it takes people to change the world, but it is ideas that drive the people, by giving them focus. Champion an Idea and see where it takes you.


You meet people with similar interests. And not only do they have similar interests, but they are motivated people, involved in something larger than themselves, and committed to an Idea. They understand the impact their actions can have on others, including you.


You move from talking to action. Somehow, someone got the idea that networking involves standing around a bar shoving business cards at each other. Blah, blah, blah. Get out there and do something! Don't tell people how good you are. Show them by doing something important!


It builds your skills. Working on this directory has led me to learn about wikis, blogging, and community building. It is likely to lead me into learning Joomla, MySQL, microformats, and even more entrepreneurial ventures. If you want to make a career switch, volunteering to take on a challenging new project is a great way to build up your experience.


You transform yourself. Just to use my example, I've gone from Oliver Picher, average every-day job seeker, to Oliver Picher, entrepreneur and networking expert. You would be amazed at how an Idea That Is Larger Than Yourself will open doors that you could never open yourself.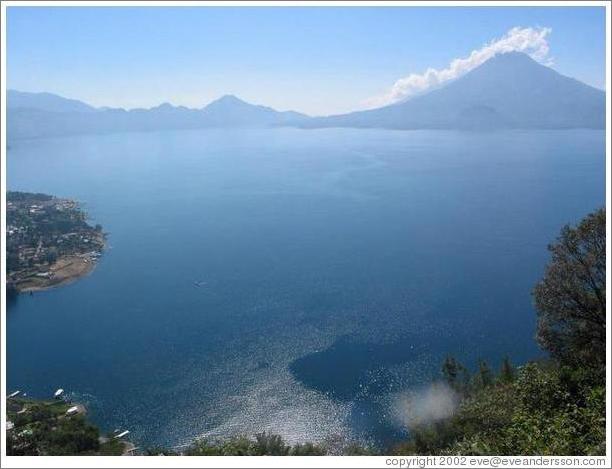 So, anyway, Ruth and I had a great conversation, even touching briefly on our
favorite
places
in
Guatemala
. (Both our life paths found us living in Guatemala, though she spent considerably longer there than I did. I realize now that if I hadn't lived in Guatemala and gotten interested in
anthropology
, I wouldn't have moved to
Philadelphia
. Strange how things work.) Ruth, by the way, is active on the board of her local BNI chapter, which is her own way of being involved in something Larger Than Herself. It has, for example, led to her becoming the Mid-Atlantic Bureau Chief for The National Networker.
I encourage everyone running a networking group in the Philadelphia area to invite Ruth to attend one of your meetings. She's a great conversationalist, and she's looking to learn more about your organization.